Finding fun things to do at home when bored has become the premier challenge we didn't foresee when making our 2020 predictions. Right now, weekdays and weekends are kind of blurring into each other right now, so you need this.
So, freshly updated for this first weekend of April, we present our comprehensive list of great ideas to keep yourself entertained. Think of it this way: we're your digital tour guide to help you ride out the coronavirus outbreak, and the world's seemingly indefinite confinement. Let us be your distraction from today's surreal situation, as we point you in the direction of entertaining and productive activities.
You can do anything you want – so long as it's indoors and you're still self-distancing, which, sure, kind of limits your options. But our things-to-do ideas include new movies, live sports alternatives, and fresh games that will eat up your time. There are also podcasts and cleaning tips to boot.
So enjoy – and we'll keep doing our bit to help make self-isolation bearable, and keep you safe, as we all ride out these challenging times.
1. Watch at-home movies that released early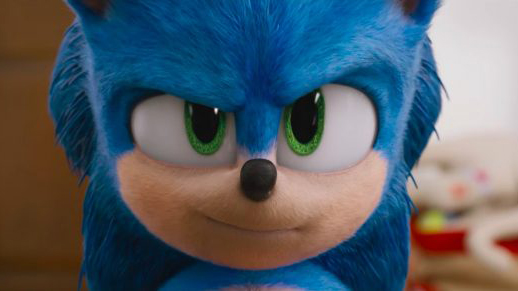 There are a number of big movies that are supposed to either still be in theaters or weren't due to be available on demand until much later. Theaters are closed down, so major studios have turned to streaming them to you at home early.
New movies to buy: Sonic the Hedgehog sped up its release to meet the demand at everyone bored at home and looking for things to do, and so did Bad Boys for Life, The Invisible Man, Call of the Wild, Bloodshot, Birds of Prey, The Hunt, Dolittle, Emma, I Still Believe and The Wayback. All are priced to own.
New rentals to rent: 1917, Jumanji: The Next Level, Richard Jewell, and Bombshell, while Star Wars: The Rise of Skywalker has now hit pay-to-own status.
Note: Disney's Onward is priced-to-own, too, but it's on Disney Plus as of today in the US and Canada, so subscribers there should opt for that free trial.
We've put together a series of short videos to help keep you entertained and informed at home – see below for our roundups of the best headphones, webcams and tablets, advice on cleaning your phone and more…
2. Tune into late-night shows – they're back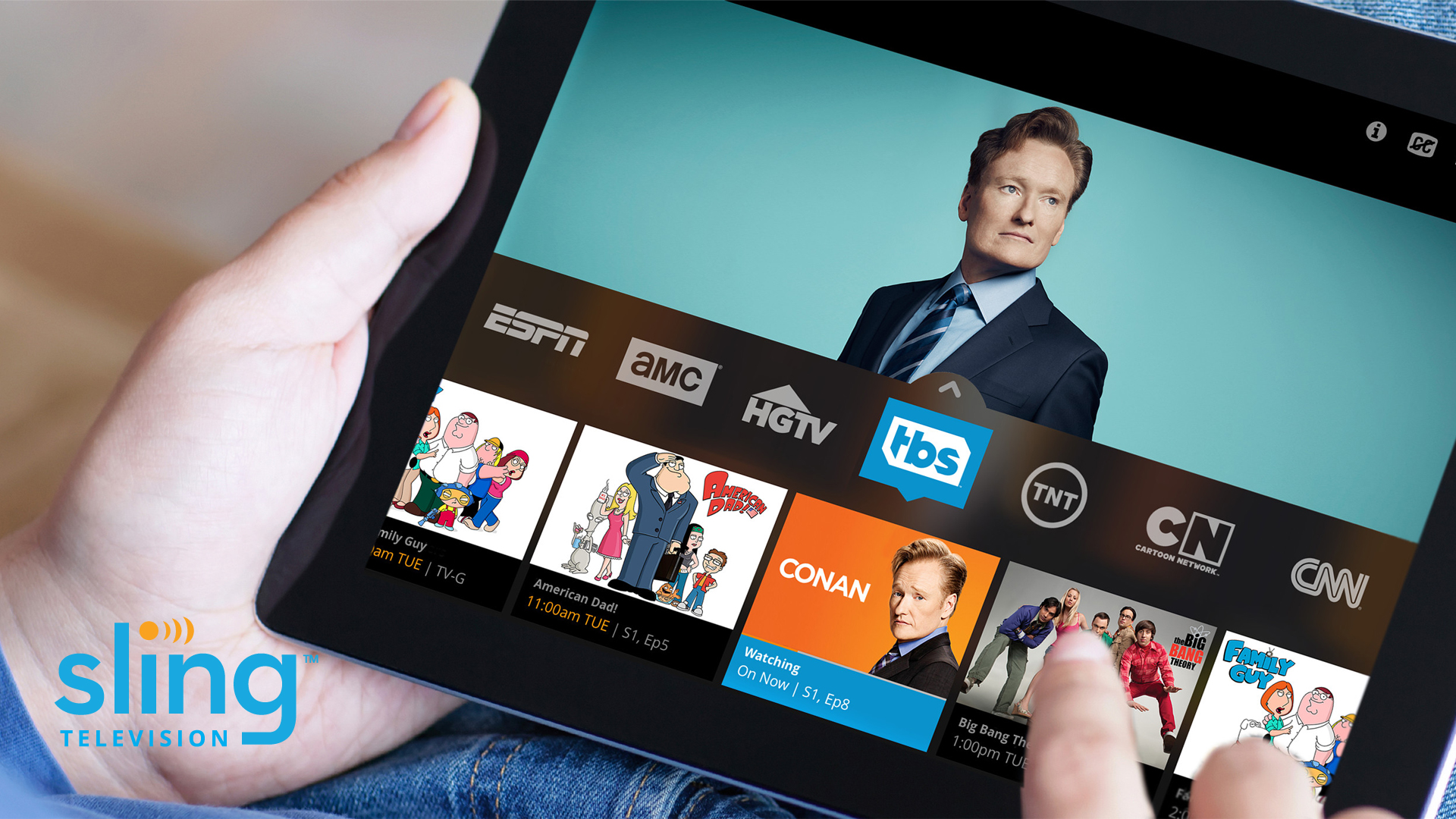 The world need comedy right now, and late-night comedians are providing just that this week after a brief hiatus due to coronavirus self-isolation. No, they're not in their usual studios, but Conan O'Brien, Jimmy Kimmel, Jimmy Fallon, Stephen Colbert, and James Corden are yucking it up at their respective home. The production quality, well, that varies. But the laughs are authentic enough that is has some charm.
There are a couple of options to tune in: Sling TV, YouTube TV, Hulu Live and, for the two Late Shows, CBS All Access.
3. Find your live sports fix in these games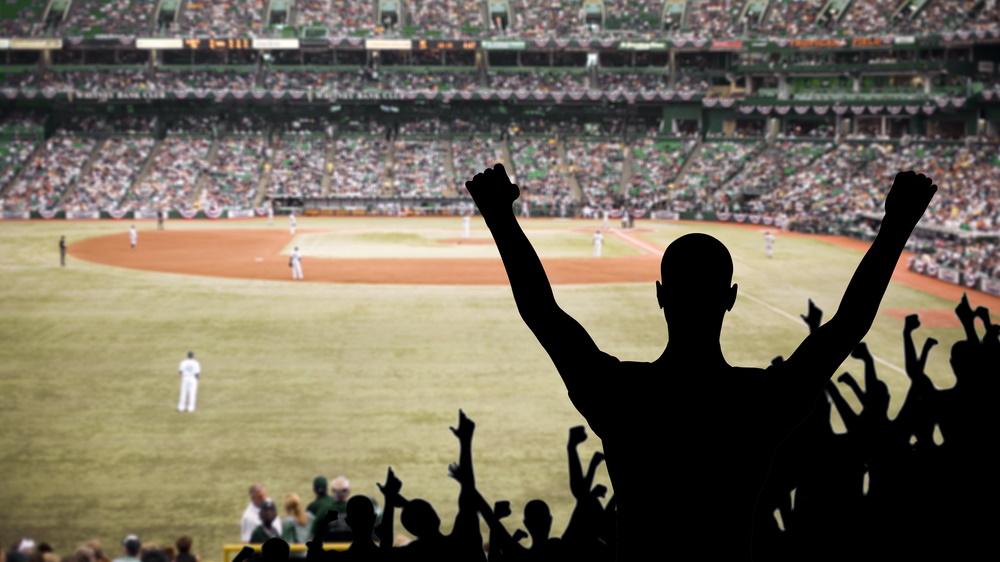 Normally, our things to do at home when bored list includes live streaming sports games, especially baseball at this time of year. That's all caput thanks to this self-isolation period, and the brief thought of teams playing without crowd was quickly scrapped when NBA players started testing positive for coronavirus.
Here's the next best thing – and one that keeps everyone safe: you are the one going through the season playing at your favorite sports teams in various video games. No Wimbledon? No problem.
4. Rewatch the iHeart Living Room Concert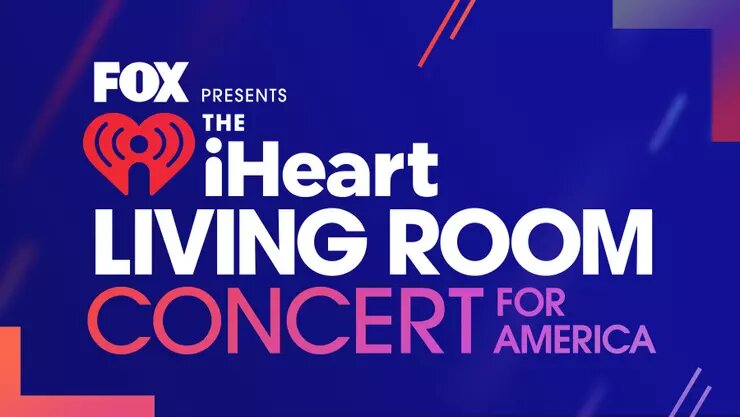 Coronavirus and self-isolation knows no bounds – royalty, movie stars and musicians have been affected by this novel virus. With many performers forced to cancel tours, iHeart Radio and Fox came up with an idea: stream a concert from celebrity homes.
It raised $8 million during and after the streaming concert, with the money going to the First Responders Children's Foundation and Feeding America. The actual video is free, but you may need a cable login or VPN to watch it, depending on your location.
The hour-long video is hosted Sir Elton John, with performances by Alicia Keys, the Backstreet Boys, Billie Eilish, Green Day's Billie Joe Armstrong, Mariah Carey and Tim McGraw. Don't miss: Dave Grohl does a wonderful acoustic version of the Foo Fighters' "My Hero" and it's dedicated to selfless caretakers fighting Covid-19.
5. Apple Arcade's latest is built for the whole family
Our best Apple Arcade games list now includes Crossy Road Castle, a platform title that thrives on its four-player local multiplayer gameplay (fear not, single-player is a choice, just in case confined at home alone). The frantic action reminds us of all the New Super Mario Bros. games and the old Castle Crashers game that never made its way to iOS somehow. Developer Hipster Whale provides the next best thing.
What's great about a game like Crossy Road Castle is that it's easy to get the entire family in on the multiplayer action thanks to Apple's family share feature. You're able to share this game with anyone in your iCloud family, and we just re-upped out Apple Arcade subscription (it's $4.99 / £4.99 / AU$7.99 a month) to do just that.
6. 'Tiger King' rules Netflix with absurdity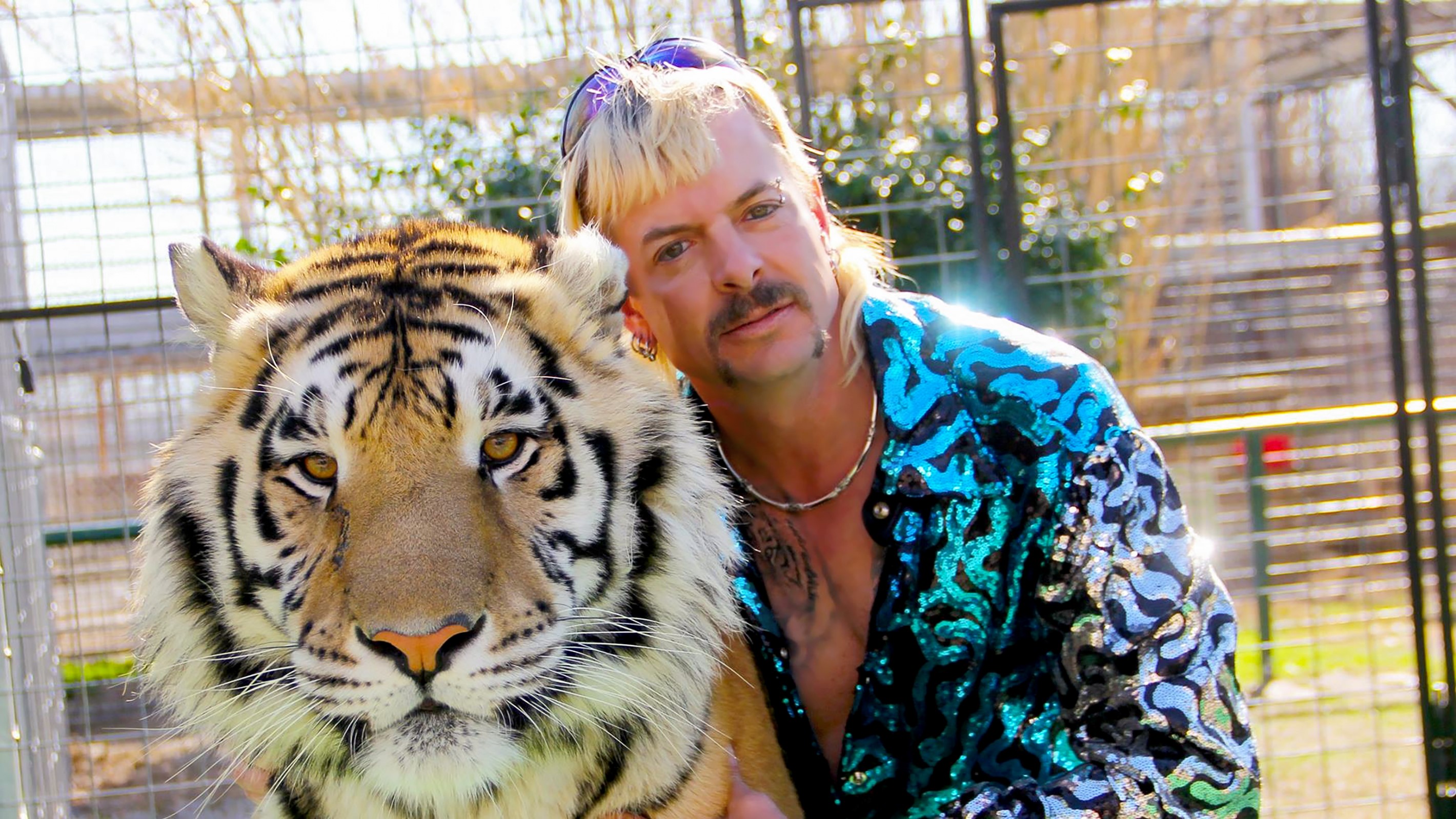 Everyone is watching the new Netflix series Tiger King, and even if your video quality has been downgraded, it's worth streaming all seven episodes. It's our new favorite true crime documentary, surpassing The Staircase (also a winner if you haven't seen it).
Right away, Tiger King and its colorful characters border on being so ridiculous, you'd swear they're not true. PSA: we've known some big cat lovers who couldn't stand watching it for more the five minutes, so, for them, we suggest February's rave documentary miniseries instead, HBO's McMillions.
7. Trivia is back in session, right on your phone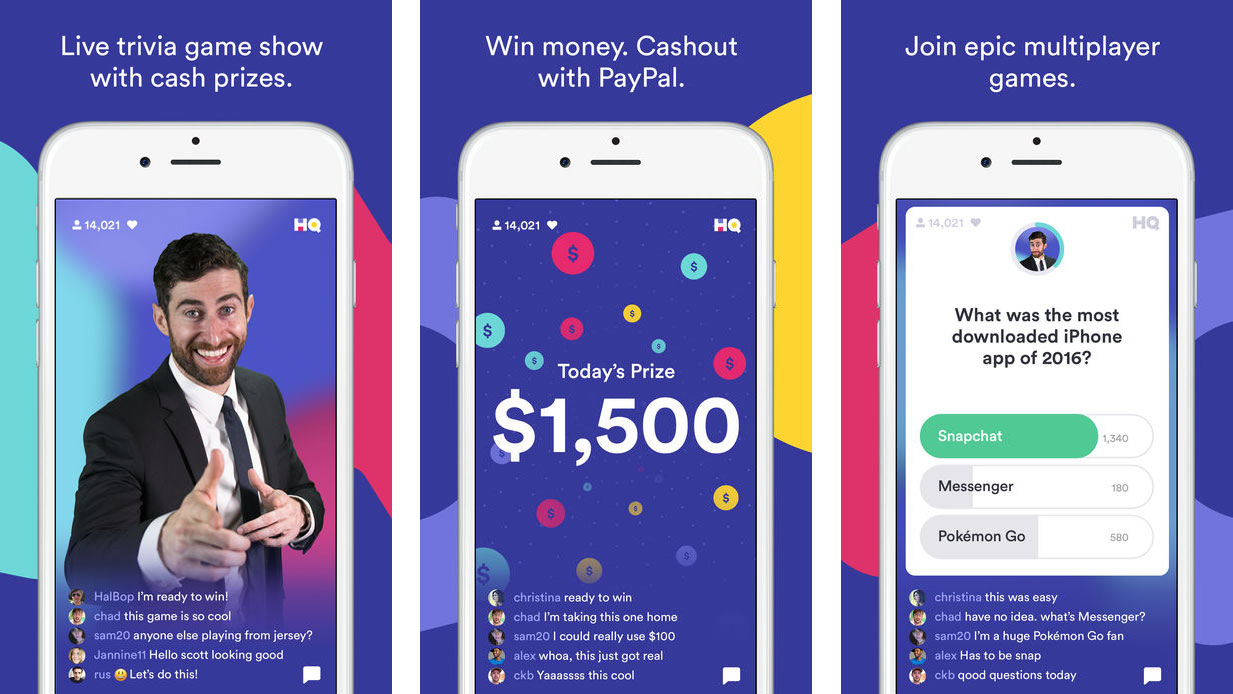 There are multiple ways to partake in trivia, even though your local bar is closed. First up is HQ Trivia (iOS and Android), the once-popular live game show app that shut down in February. It's back at 9PM ET, at the exact time we need it. No, you won't find Scott Rogowsky hosting this 'trivia train' but Matt Richards was at the helm of Sunday's first game and regular quizzes followed.
Shut-down bar trivia companies have transitioned to Twitch streaming due to self-distancing rules. Prominent brands include King Trivia (Sundays and Wednesdays at 10pm ET / 7pm PT) and Geeks Who Drink. It was one of the social of the things to do weekly in-person that has survived in a whole new isolation-friendly format.
8. Make a movie with free Final Cut Pro X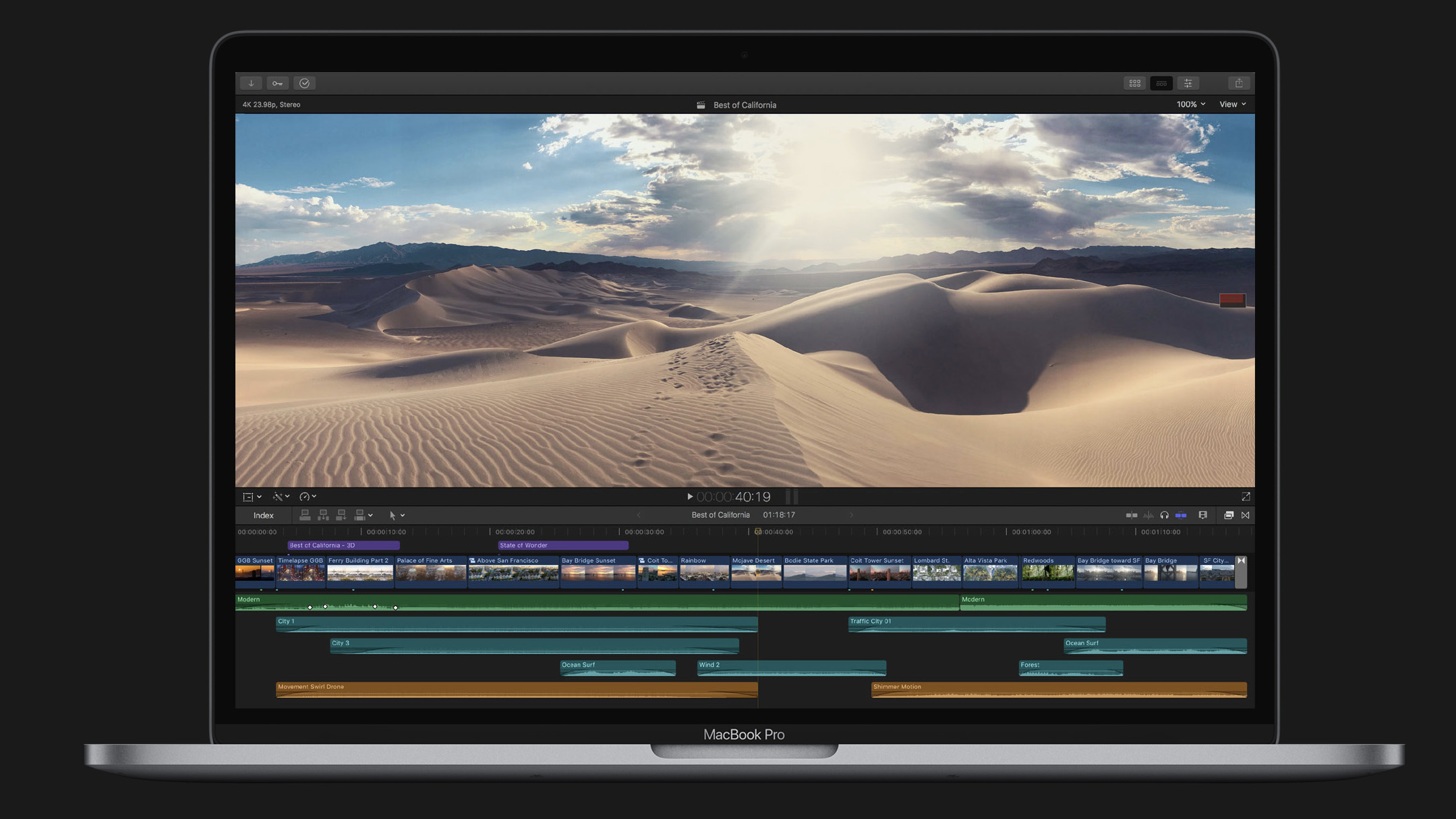 Final Cut Pro X and Logic Pro X are free for 90 days, meaning you have three months to make a movie or produce a song about your life in confinement courtesy of Apple. That's enough time to learn advanced techniques like color-grading without having to pay $299 / £299 / AU$499.99 for FCPX or $199 / £199 / AU$319.99 for Logic Pro X. While Adobe Premier Pro CC has become popular on Windows machines, Final Cut Pro is still king of Mac computers when it comes to making videos.
9. Take a trip… to a virtual museum or national park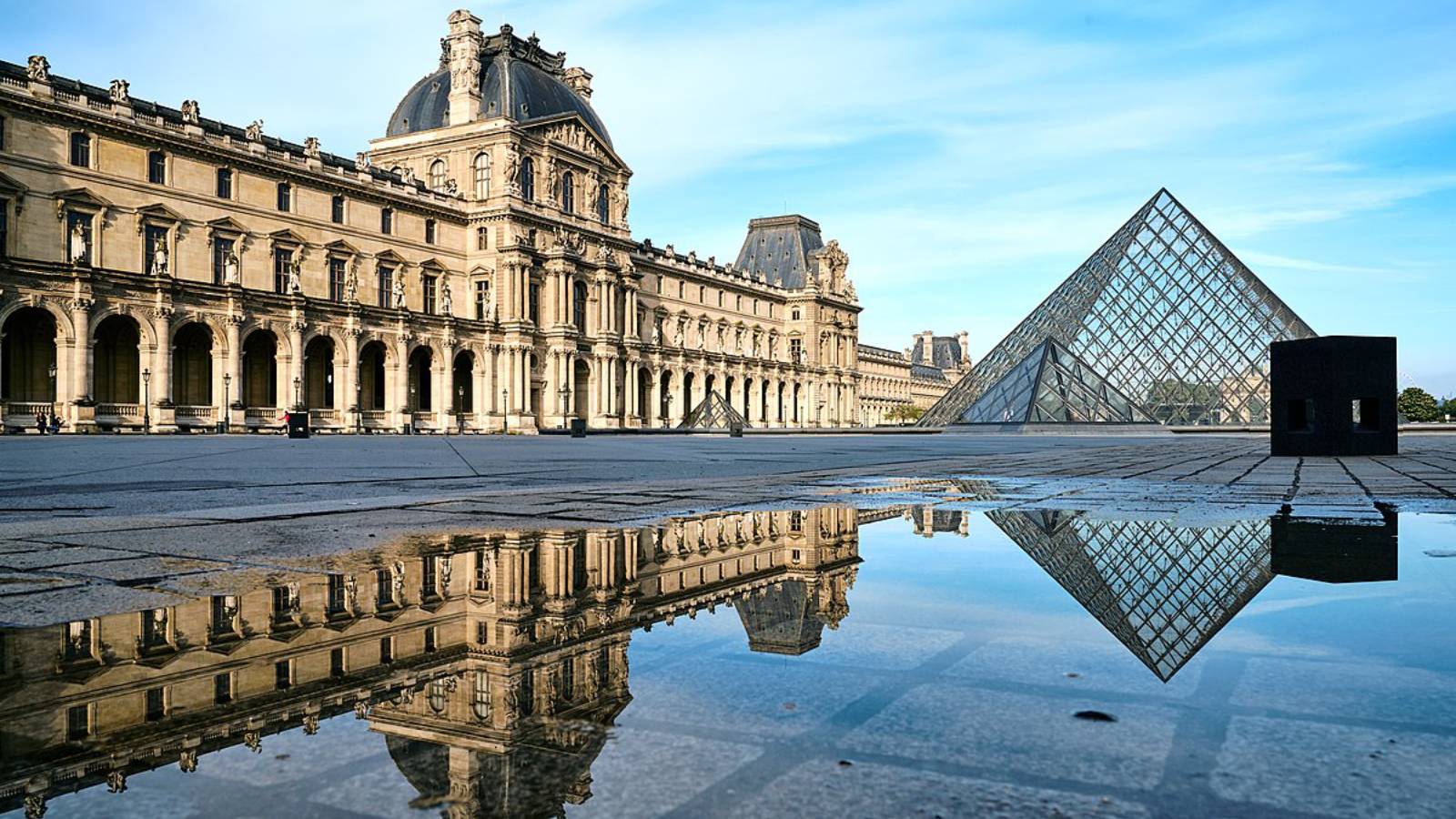 You can't go outside to do small things like go to a movie theater, never mind make much bigger plans like embarking on an expedition to another country. Trust us, it's a much better idea to stay at home during this coronavirus outbreak.
Good news: our 10 virtual tours: see museums and the world without leaving home list allows you to visit world's most popular museums and US national parks virtually. You can use a VR headset, but these tours also work with a smartphone or tablet.
Highlights include Machu Picchu in Peru (without the walking), The Louvre Museum in Paris (Mona Lisa told us to says "Hi"), and the Georgia Aquarium in the US (without all of the school students somehow completely blocking the giant Beluga whales).
10. Become a master chef with a meal kits service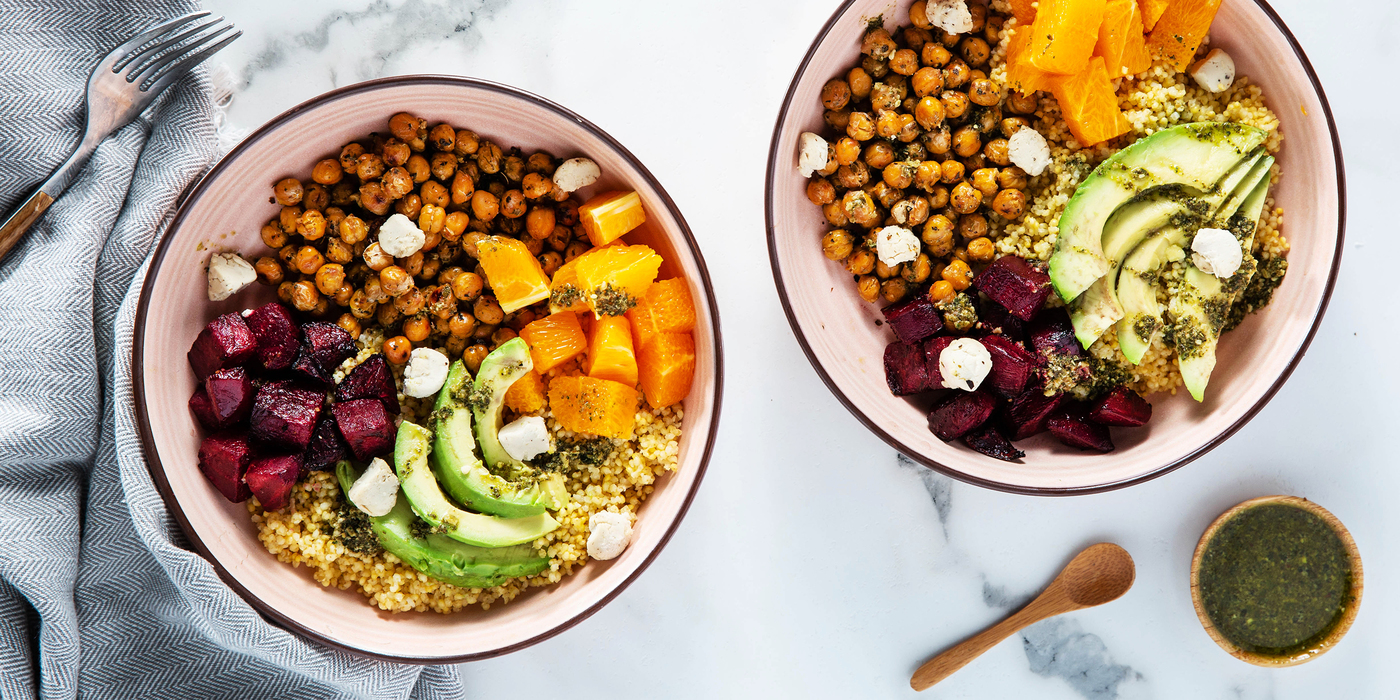 The best thing to do at home mirrors what we liked doing when going out: eating. It's a harder now, with grocery store delivery time slots backed up globally. To the best of our ability, we're highlighting the best grocery delivery services in the US and grocery delivery services in the UK.
Better yet, now is your chance to become a master chef with the best meal prep kits delivering step-by-step recipes to you along with the necessary ingredients. Blue Apron is our favorite in the US, while HelloFresh is available in both the US and UK.
If you're not ready to flex your culinary skills, there are food delivery services in the US and similar takeaway apps in the UK that will get you ready-made foods from the restaurants you'd normally visit. You order get breakfast, lunch and dinner, and you'll be supporting many of the distressed restaurants in your area.
11. Play either Doom Eternal or Animal Crossing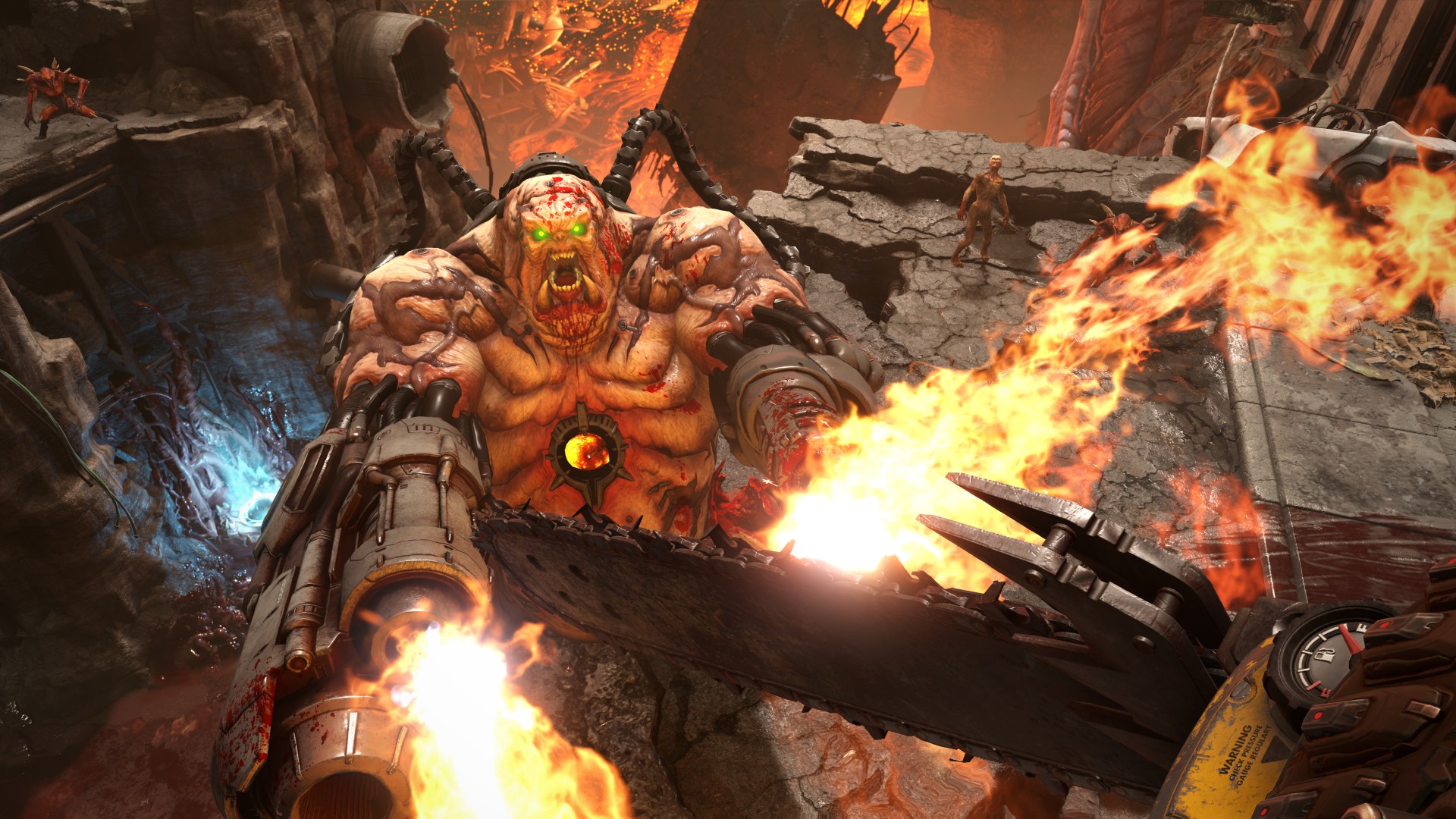 Last weekend, two new video games came out that couldn't be more different, and we're thankful for the variety provided by Bethesda Softworks and Nintendo.
Doom Eternal is a beautiful, but brutal reinvention of the first-person shooter series that actually makes life at the moment look… not so bad. This ride through Hell is one of the best experiences you'll have in 2020. Our full Doom Eternal review agrees, with a five-star rating and an Editor's Choice award. It's fast-paced at 60fps and has surpassed our expectations even when it played it in 8K with a $2,500 graphics card.
Animal Crossing: New Horizons is on the other end of the spectrum – it's a ready to lull you into a sense that nothing is wrong whatsoever like a good ASMR. This is fine. Everything is fine, says main character Tim Nook. Nintendo's cute social life sim is ideal for today's self-isolation situation. Read our Animal Crossing: New Horizons review and think happy thoughts.
One thing to note: while the new Animal Crossing is a must-have Nintendo Switch-exclusive, Doom Eternal is available on a wider set of platforms: PCs, PS4, Xbox One, Nintendo Switch and even Google Stadia.
12. Watch movie series in order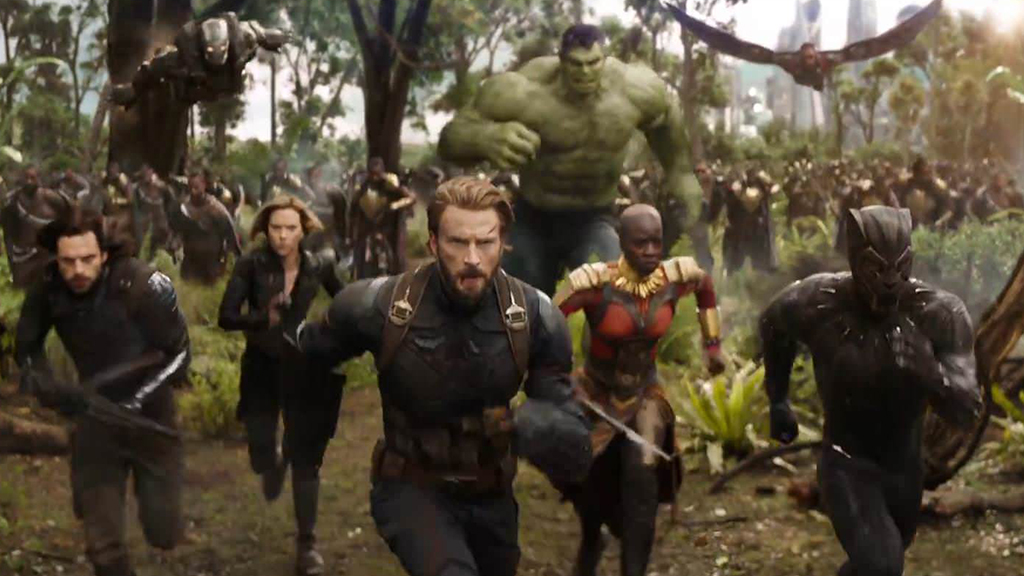 Nothing eats up more time than a good, long TV series, but because movies typically have bigger budgets and higher production value (outside a select few TV shows), we're switching it up (and also we ran out of TV shows to watch this weekend). Now is the perfect time to go through an entire movie franchise – in order.
There are a couple different ways to watch the Marvel movies in order, and we have the links to where you can watch most of the 23 Marvel movies (Disney Plus being the easiest way to watch a majority of them). If you're looking for things to do during the coronavirus self-isolation, this will take you a total of 60 hours.
We also have lists for how to watch Star Wars movies in order, Batman movies in order, James Bond movies in order (sadly 'No Time to Die' is on hold), Star Trek in order (including the new-ish Picard series), Harry Potter movies in order, and, if you're in the mood for some mindless Vin Diesel-helmed entertainment, Fast and Furious movies in order.
13 Read one of 100 top ebooks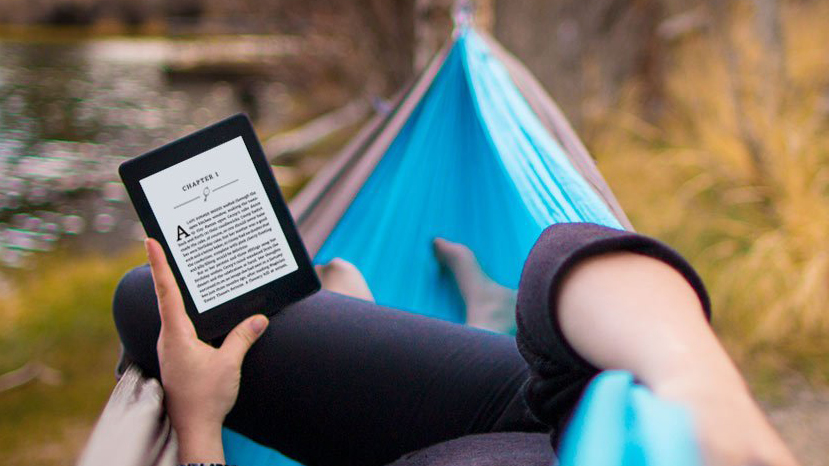 It's easy to put off reading books when life gets busy and you have a commute. But you're probably free from your commute if you're working from home. So basically you have no excuse to flip through a few pages of an ebook.
Where do you start? That's sometimes the hardest part, but we've been impressed with Amazon's 100 books to read in a lifetime list. Not all will be your cup of tea, but there's something here for everyone and most ebooks are conveniently discounted.
Not a fan of reading? Hate the sound of your own voice in your head? Audible is the best remedy for that. The Amazon-owned audiobook company still offers a free 30-day membership. The best parts? Both ebooks and audiobooks are delivered instantly and Amazon won't run out of inventory on either.
14. Discover a new podcast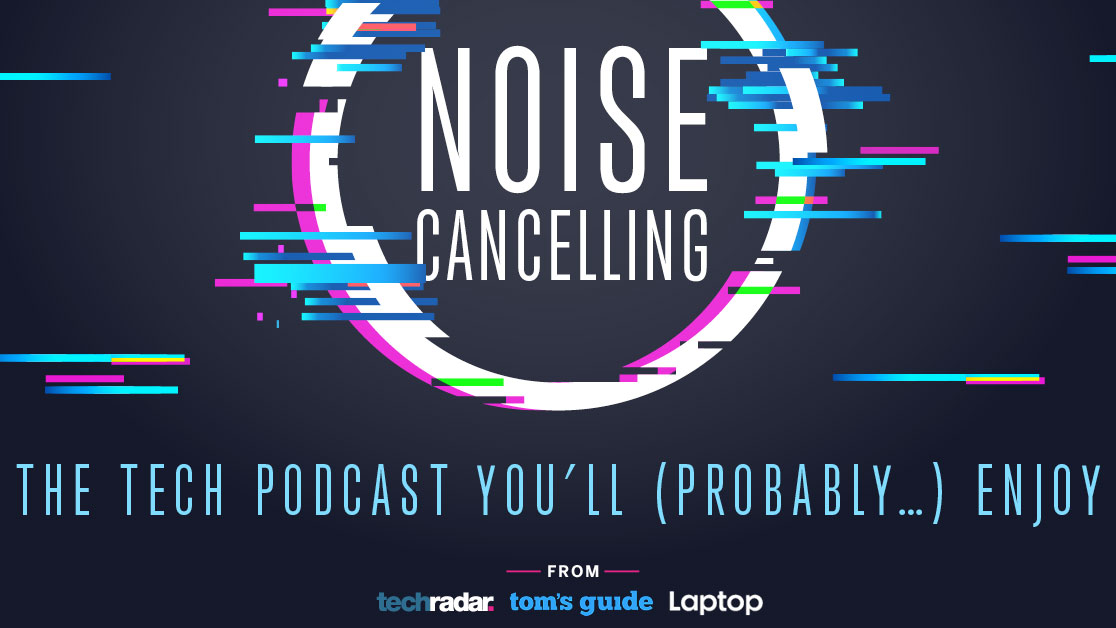 Podcasts are by-and-large free and often strike the right balancing between being entertaining and informative. Notable podcasts including This American Life, Serial, and Stuff You Should Know – they're consistently in the top 50 on podcast platforms.
If we can be a bit biased for a second, you should really check out Noise Cancelling, the best new tech podcast around. This is our new weekly podcast that talks about what's happening in tech, expanding on the daily written coverage of TechRadar.
15. Clean your gadgets – physically and digitally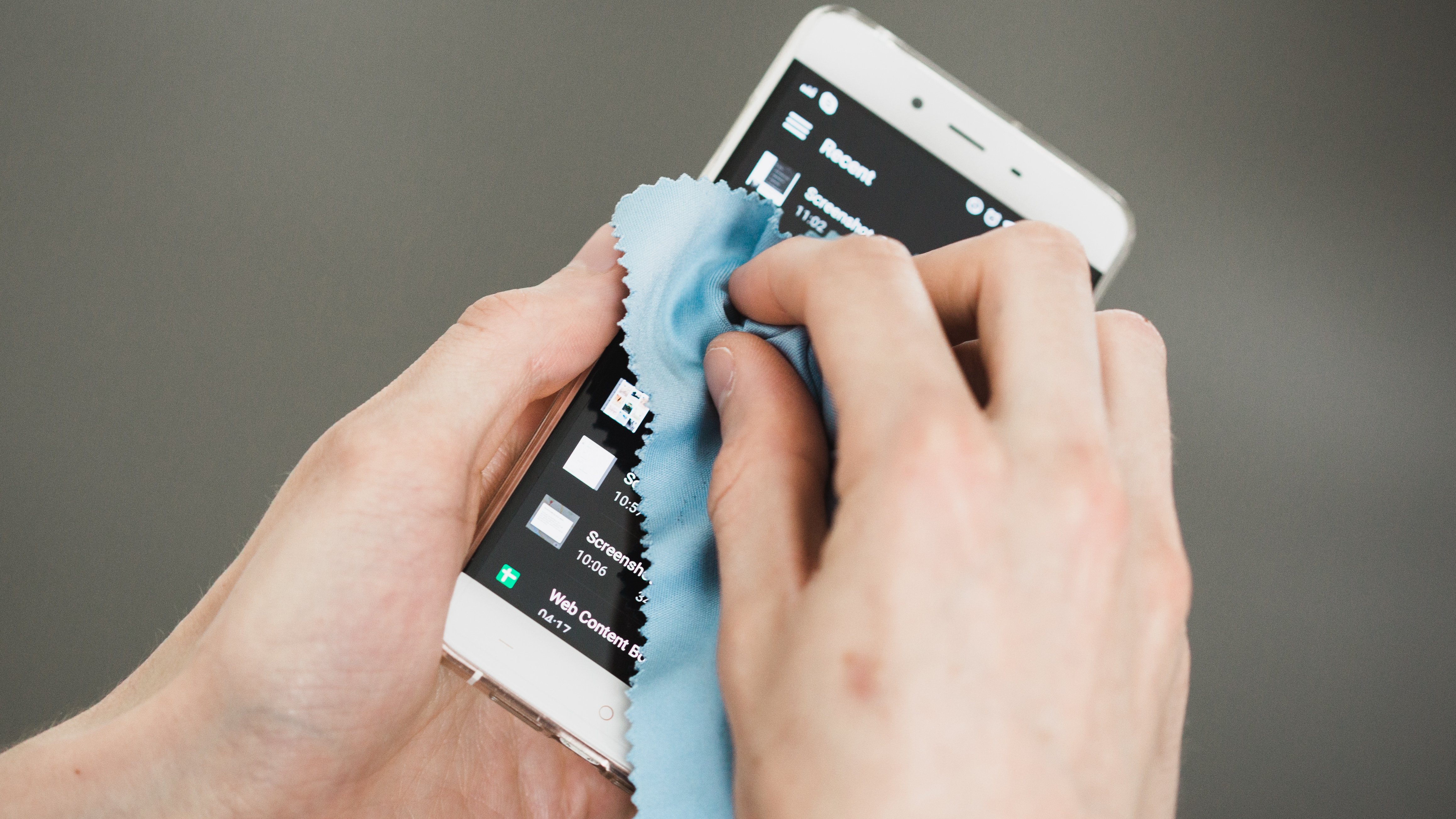 We launched a series of how to clean articles, which is timely given you've probably put this off for a long time in the lead up to the coronavirus outbreak. It's among the top things to do if you haven't wiped-down your filthy, germ-collecting gadgets.
The biggest offender is your smartphone, so we launched a how to clean your phone guide, which mirrors our advice on how to clean your iPad or tablet and how to clean your laptop screen. It's very easy to forget about cleaning your AirPods, but they too could use a good rubdown, whether or not you see visible wax. Don't forget about your Nintendo Switch and cleaning all of your gaming peripherals. You'll hug those tightly during gaming marathons and they become germ magnets.
Already done that? Now is also the best time to dive into your digital files with our how to backup your PC and how to format your Mac guides. Backing up your pictures with Google Photos is one of the best uses of your free time.
We'll keep this list of things to do updated as the weeks of confinement continue and so long as we feel we're offering helpful advice. We're not in a global call to arms, but a worldwide call to couch – and we understand that can be difficult if you run out of fun ideas during the beginning of week two. We often give people buying advice, but we're just as happy to deliver enjoying advice.